Thermal transfer ribbons
Ribbont TTR – manufacturer of thermal transfer ribbons
Thermal transfer ribbons
Thermal transfer ribbon for labels from the Ribbon TTR offer can be used in every printer. Label transfer is convenient, fast and secure with transfer ribbons. Our products are distinguished by exceptionally high quality.
Edge transfer ribbons
Edge ribbons are used in printers equipped with an edge head. Thanks to the special design, the printer can print large quantities of labels precisely, cheaply and extremely quickly. 
Resin transfer ribbons
Resin ribbons are distinguished by exceptional durability and resistance. They will work where print and material are exposed to damage, abrasions and weather conditions. It is full protection against moisture, chemistry and UV radiation.
Wax transfer ribbons
Wax ribbons are used to print paper, coated and uncoated labels. They are perfect for printing bar codes and subtitles in a small font. It is high quality for a low price.
Wax-resin transfer ribbons
Wax-resin ribbons are used to print paper, coated and uncoated labels, as well as labels made of synthetic materials. Their biggest advantage is the precision of printing and resistance to harmful external factors.
Smarta data ribbons
You do not compromise and expect the best? A unique offer of durable and high quality Smart Data ribbons available in a wide range of our store. Trust Smart Data ribbons
The lowest price for the highest quality of thermal transfer ribbons in United Kingdom! Opinions of our business partners
Production company
Ribbon TTR is our regular supplier of materials and products that are useful to us every day. Thermal transfer ribbons, which we use to print labels, deserve special attention. I recommend the services and cooperation with Ribbon TTR.
Clothing production company
Every day, we catalogue our products. For this purpose, we need thermal transfer ribbons and excellent quality equipment for print application. Ribbon TTR is our long-term supplier. Everything is always on time.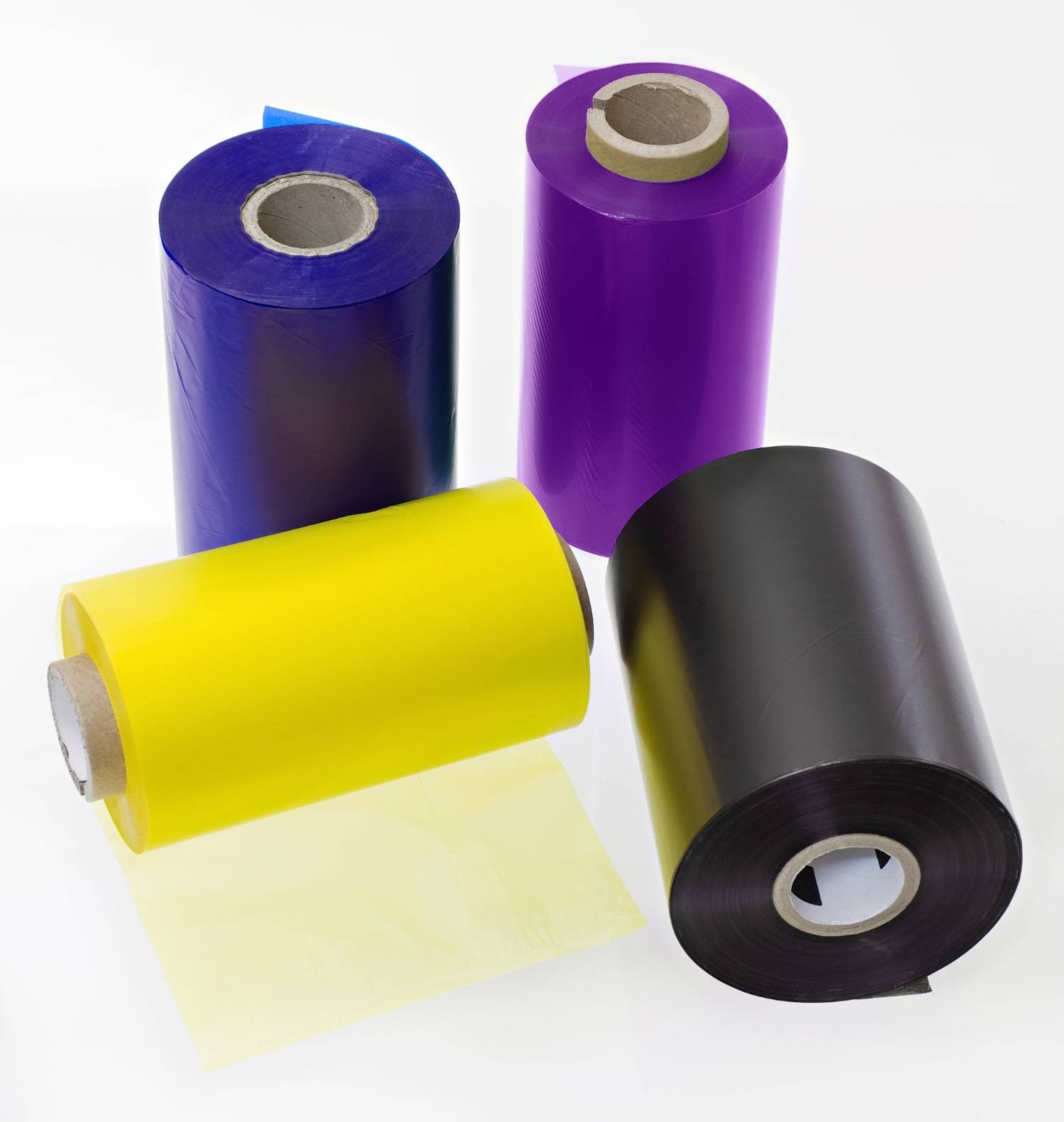 Choose our thermal transfer ribbons!
Bet on the highest quality products and order thermal transfer ribbons from the Ribbon TTR offer. These are high quality tapes that can be used in any printer. Thanks to the exceptional quality, our carbon paper does not dirty the heads and apply printing on labels quickly and efficiently.
Thanks to thermal transfer printing, you can improve your business. Thermal transfer ribbons are an inseparable element of shops, warehouses and production halls. Thanks to the high temperature, the printer head transfers the dye and creates any graphics on the material you choose, including product information, place of production and much, much more.
Office
ul. Dziuplińska 2
55-220 Miłoszyce
Wrocław, Poland
Contact us and place an order!
Do you have any questions? Do you want to place orders and test our thermal transfer ribbons for free? Call us, write an e-mail, come to our office or use the form below. We are at your disposal!
Order a free roll of thermal transfer ribbon now!
Do not overpay! Take advantage of our unique offer and order your first free roll of thermal transfer ribbon. Test our solutions in your company and see how Ribbon TTR works.
Why choose our thermal transfer ribbons?
Highest quality
We have always focused on high quality of our products and services. Our ribbons and labels are made only from high quality materials.
Low price
Why overpay with competitors? At Ribbon TTR you will find the lowest prices for the highest quality products and services.
Continuity of supply
With us you will never run out of materials - ribbons and labels. We provide high quality and continuity of deliveries - always on time!
Large selection of products
You have everything available "off-the-shelf". Our extensive stock means you will find everything you need here.
At Ribbon TTR we have all types of thermal transfer ribbons to choose from.
For you in any configuration!
We offer thermal transfer ribbons of all types, and our products are always adapted to your individual needs. In our company you get a whole range of possibilities by changing such parameters as the core size (1″, 1/2″), winding direction (IN, OUT), tracing width (with accuracy of 1 mm), length of the winding (according to individual parameters of printers e.g.: 74, 300, 450 and 600 mb). Thanks to a more accurate selection of the right type of thermal transfer ribbon for your needs, you can optimize the resistance of printing to abrasion and weather conditions, water and chemicals.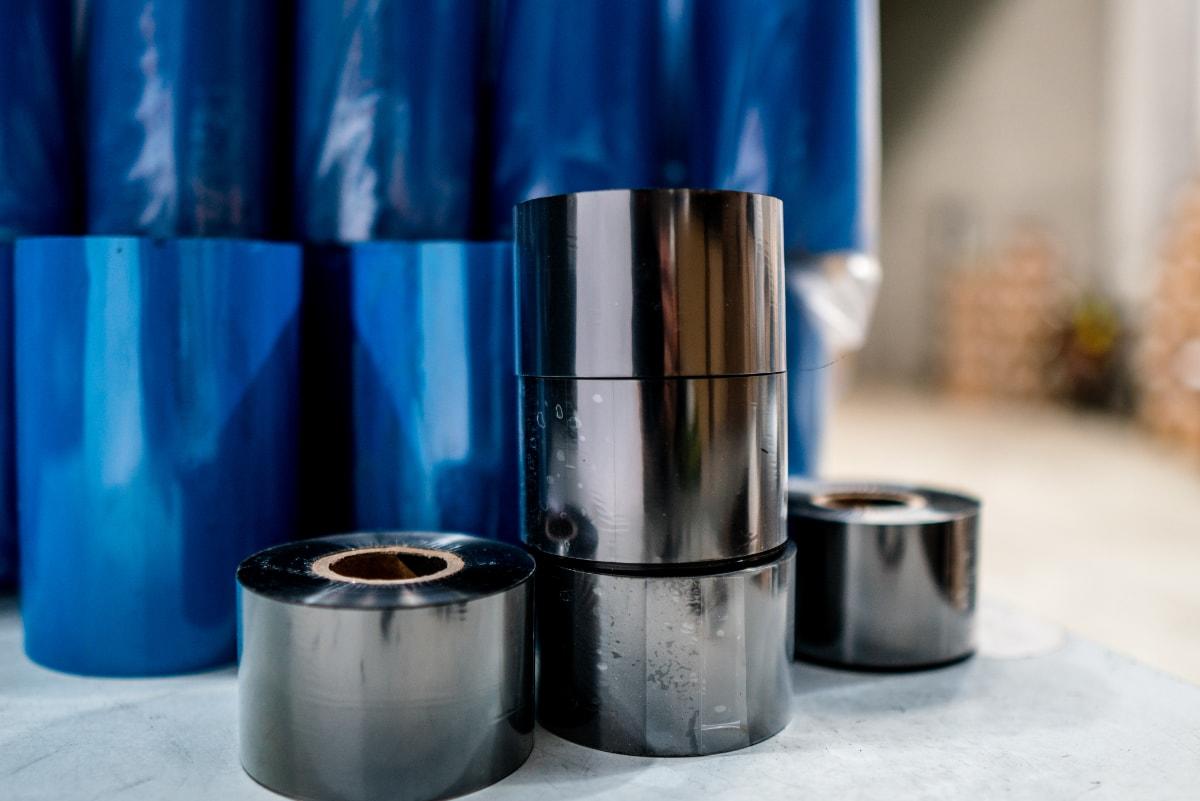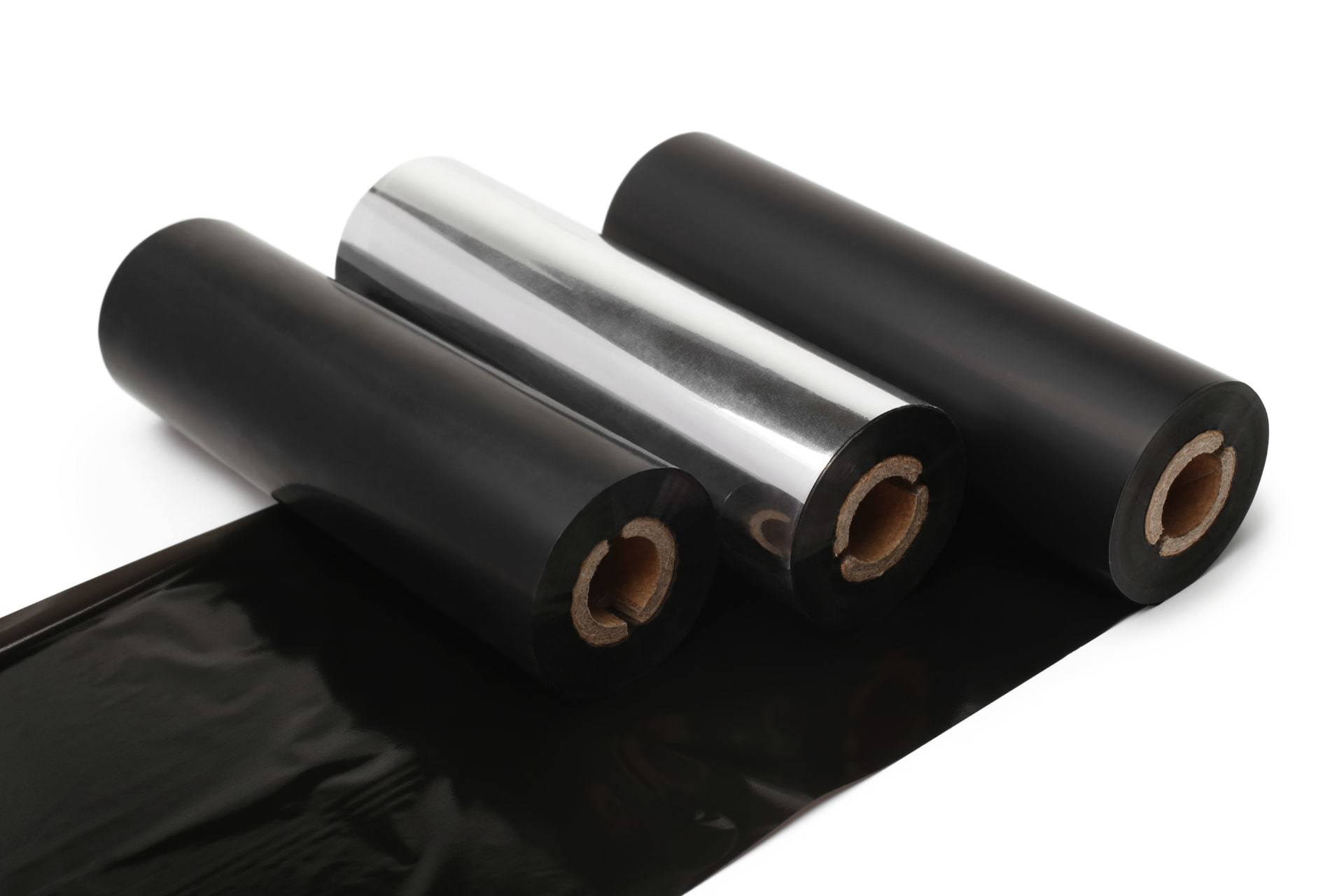 We supply all industries!
Our company offers advertising products for companies operating in many industries. We specialize in thermal transfer ribbons and other products collectively referred to as TTR. See if we can also support your company.
FURNITURE INDUSTRY
Marking and cataloguing furniture has not yet been so simple and convenient.
PRODUCTION INDUSTRY
We have special solutions for production halls and warehouses.
CLOTHING INDUSTRY
Label and catalogue clothes. Create your own labels with transfer printing.
FORWARDING INDUSTRY
Searching for packages and cargo will be much faster with the right labels.
SERVICE INDUSTRY
Do you work in the service industry? Maybe you also need useful labels?
PHARMACEUTICAL INDUSTRY
Labelling, packaging and cataloguing of medicines and medical products.
FOOD INDUSTRY
Create labels and markings on food packaging.
ADVERTISING INDUSTRY
You can extend the offer of your advertising agency services with Ribbon TTR products and services.
Frequently asked questions (FAQ)
Why choose good quality thermal transfer ribbons?
Thermal transfer ribbons will be useful in many industries and workplaces, such as clothing stores, production halls, warehouses and wholesalers. They are perfect for marking clothing, medicines and food products. The ribbons from the Ribbon TTR offer are of excellent quality, and thus guarantee clear printing, fast printing and do not damage the print heads.
WHY IS IT WORTH ORDERING THERMAL TRANSFER RIBBONS AT RIBBON TTR?
As specialists dealing with thermal transfer ribbons and a brand belonging to the Lagraf Partners group, we can guarantee constant and timely delivery, high quality products at a low price, and partner terms of cooperation.
HOW TO ORDER A FREE THERMAL TRANSFER ROLL?
Want to test a thermal transfer ribbon from the Ribbon TTR store? You can do it for free. Just order your first roll! To do this, you can use the online form on our website, call us, write an email or visit us at our office.
HOW MUCH DOES THERMAL TRANSFER RIBBON DELIVERY TAKE?
Our products are available immediately. Regardless of whether you order a free roll of tape or the whole set, your order will reach you within 48 hours. This waiting time can be significantly reduced with your next order.
Order now and the thermal transfer ribbon will reach you in 48 hours!
We are distinguished by high quality products, a comprehensive offer, attention to detail and fast shipping up to 48 hours! Our competitors and standard printing houses perform orders from 5 to even 30 days. You have everything available "off-the-shelf".
Office
ul. Dziuplińska 2
55-220 Miłoszyce
Wrocław, Poland
Zebra Partner Connect (check the certificate)
Order now and test a free roll of transfer ribbon!