About us
Ribbon TTR is your new business partner. We are a brand owned by Lagraf Partners, a company that specializes in providing advertising services and materials. We specialize in thermal transfer ribbons and the entire range known as TTR.
Select the Ribbon TTR offer. We are real experts in the field of thermal transfer ribbons
If you run a company, want it to develop rapidly and to ensure its smooth operation, you must establish cooperation with a partner who understands your needs and is able to meet your expectations. That is how we operate at Ribbon TTR. We focus on high quality products, speed of order processing and partner relations.
As specialists who provide materials such as thermal transfer ribbons, TTR ribbons, wax ribbons, labels and packaging, and help in the process of improving visual identification every day, we can provide comprehensive services quickly, reliably, cheaply and safely.  
Our pillars are experience, partnership, speed of action, expert knowledge about transfer tracing paper and TTR products, as well as understanding of your company's needs.
Order a free roll of thermal transfer ribbon now!
Do not overpay! Take advantage of our unique offer and order your first free roll of thermal transfer ribbon. Test our solutions in your company and see how Ribbon TTR works.
Why choose our thermal transfer ribbons?
Highest quality
We have always focused on high quality of our products and services. Our ribbons and labels are made only from high quality materials.
Low price
Why overpay with competitors? At Ribbon TTR you will find the lowest prices for the highest quality products and services.
Continuity of supply
With us you will never run out of materials - ribbons and labels. We provide high quality and continuity of deliveries - always on time!
Large selection of products
You have everything available "off-the-shelf". Our extensive stock means you will find everything you need here.
A 100% professional approach only at Ribbon TTR
We are specialists in thermal transfer ribbons!
As a brand belonging to the Lagraf Partners group, we offer a wide range of advertising products and services for companies. The Ribbon TTR brand was created to extract a specialized range of thermal transfer ribbons. We know absolutely everything about them! Get to know us!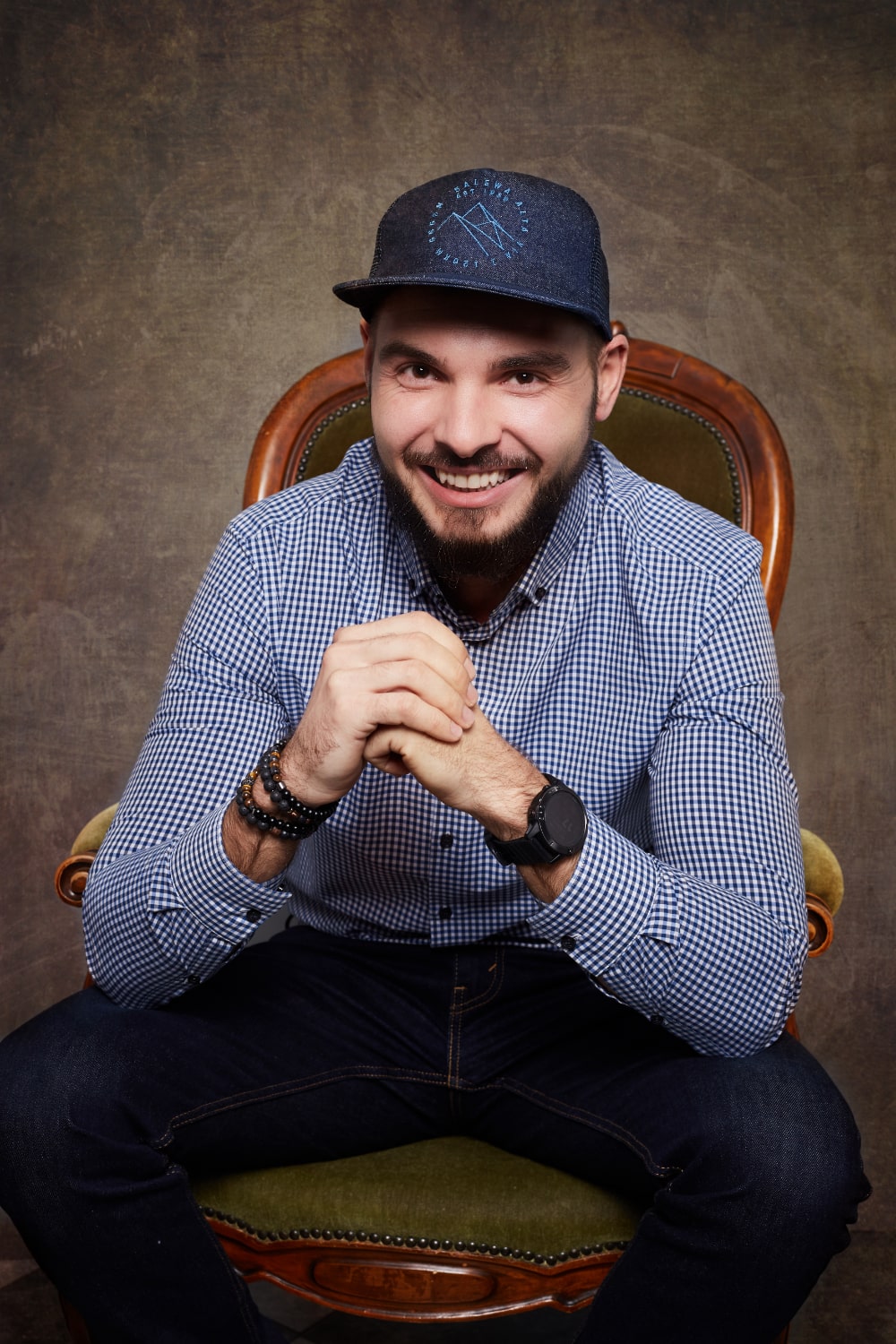 Piotr Janiak
Company owner
Frequently asked questions (FAQ)
Why choose good quality thermal transfer ribbons?
Thermal transfer ribbons will be useful in many industries and workplaces, such as clothing stores, production halls, warehouses and wholesalers. They are perfect for marking clothing, medicines and food products. The ribbons from the Ribbon TTR offer are of excellent quality, and thus guarantee clear printing, fast printing and do not damage the print heads.
WHY IS IT WORTH ORDERING THERMAL TRANSFER RIBBONS AT RIBBON TTR?
As specialists dealing with thermal transfer ribbons and a brand belonging to the Lagraf Partners group, we can guarantee constant and timely delivery, high quality products at a low price, and partner terms of cooperation.
HOW TO ORDER A FREE THERMAL TRANSFER ROLL?
Want to test a thermal transfer ribbon from the Ribbon TTR store? You can do it for free. Just order your first roll! To do this, you can use the online form on our website, call us, write an email or visit us at our office.
HOW MUCH DOES THERMAL TRANSFER RIBBON DELIVERY TAKE?
Our products are available immediately. Regardless of whether you order a free roll of tape or the whole set, your order will reach you within 48 hours. This waiting time can be significantly reduced with your next order.
Come to our office!
Do you want to meet us and see how we work? Or maybe you would like to personally check the quality of ordered products? Come to our office! Together, we will discuss your needs and the details of your order.
Office
ul. Dziuplińska 2
55-220 Miłoszyce
Wrocław, Poland
Zebra Partner Connect (check the certificate)
Order now and test a free roll of transfer ribbon!