Are you wondering what is the difference between thermal and thermal transfer printing?
To make the right choice of a label printer, you should consider many parameters that will be crucial during the production process. Therefore, two types of label printers were created – thermal and thermal transfer printers. Therefore, it is worth knowing how each of them works, what are the differences, and which may turn out to be a more accurate choice. This will avoid unnecessary costs and the need to replace the printer with a more suitable one.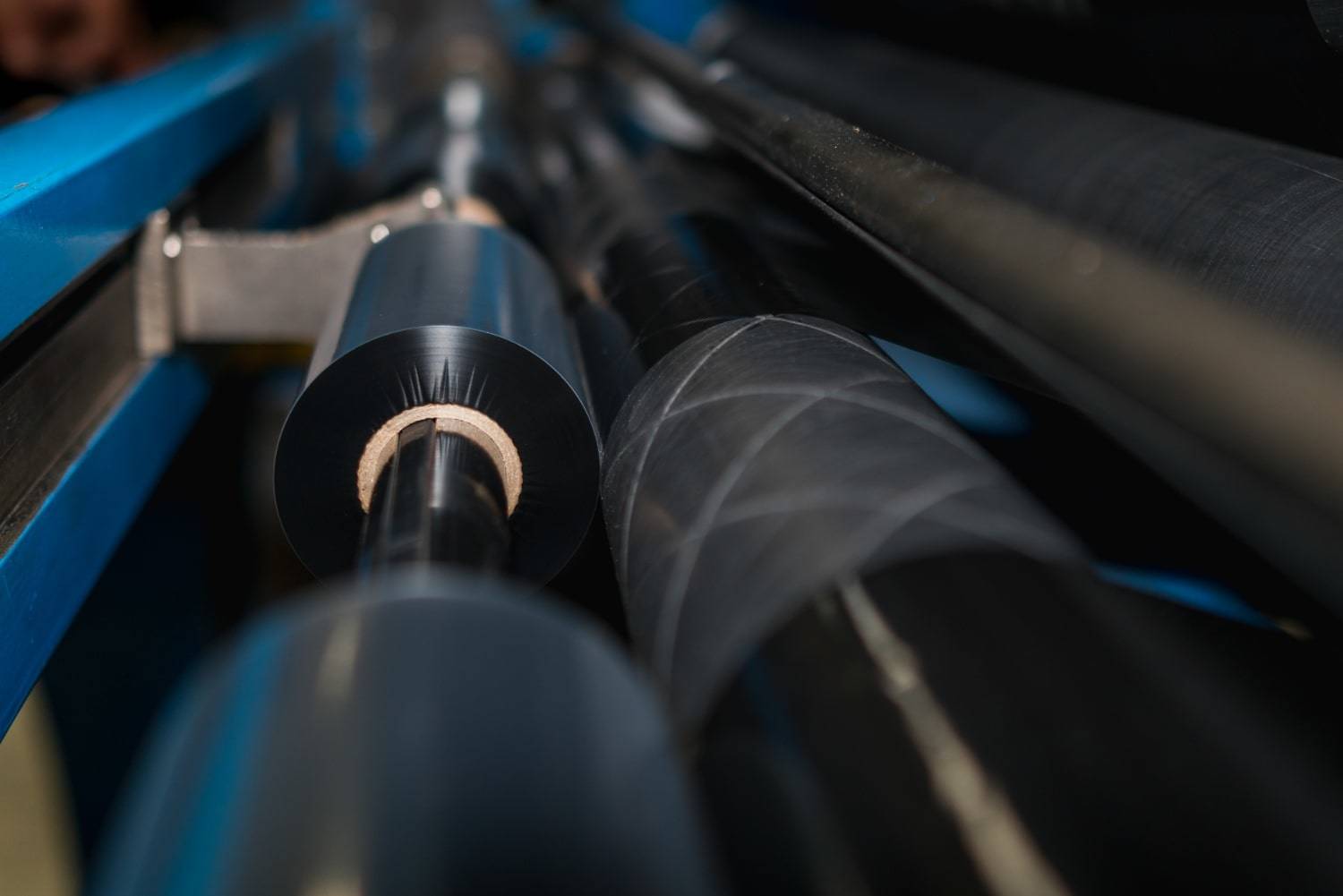 What is a thermal printer and how does it work?
A thermal printer is a type of printer that is proven and works with a special type of labels only. Their operation is mainly based on changing the color of the label due to the use of very high temperature during printing. The color change can be easily achieved by using a specially designed thermal head, which is composed of a needle matrix. In this case, label printing occurs by pressing the spring on the head. After the contact with the thermal paper, the head leaves blackened points, thanks to which a bar code and an inscription appear on the label.
The thermal printer is classified as a mosaic printer. However, it should be kept in mind that it can only be used for printing on thermal paper that is resistant to high temperatures and other types of labels cannot be used at the same time. Moreover, it should also be kept in mind that under the influence of solar radiation, i.e. factors such as sunlight or high temperature, the print on the label has a tendency to fade. Therefore, exposing the label from thermal printing to prolonged adverse weather conditions may lead to its permanent total or partial disappearance.
How does a thermal transfer printer work?
Another type of label printer is a thermal transfer printer. Its work consists in melting the ribbon on the label by means of high temperature. The dye that appears in the carbon transfer ribbon is placed on the printed label, thus the name "thermal transfer". The main advantage of using a thermal transfer printer is the fact that you can use both paper and foil labels here. What is more, the print on this label does not show susceptibility to external factors such as sunlight, high temperature or UV radiation.
An additional factor that makes a thermal transfer printer a good choice is the wide selection of this type of printers. On the market and on the Internet you can find many thermal transfer printers, which are usually at comparable prices to thermal printers.
Which printer will be the better choice?
Very often, it is quite difficult to clearly determine which type of printer will be the better choice. The key factor that determines the choice is the intended use of such a printer. Another factor is whether or not the printer is intended to label only waybills, which are usually not exposed to prolonged exposure to adverse conditions. If the printer is intended only for printing labels and barcodes that are not exposed to long-term adverse weather conditions, choosing a thermal printer may be a good option.
In turn, when labels need to be resistant to such factors as washing, strong rubbing or other adverse factors, it is worth considering a thermal transfer printer. Then, you can be sure that despite the unfavorable external conditions the print will be well visible and there is no fear of its disappearance. Additionally, you can use different types of labels, both paper and foil, for a thermal transfer printer. This means that thermal transfer printers have a universal nature of use and therefore may be a better choice as opposed to thermal printers.
Office
ul. Dziuplińska 2
55-220 Miłoszyce
Wrocław, Poland
Zebra Partner Connect (check the certificate)
Order now and test a free roll of transfer ribbon!