Labels for marking jewellery – what makes them different?
Sophisticated jewellery products are marked with professional labels, which are characterized by unusual shapes or the highest quality of materials from which they are made. All information on the label is legible even several months after printing. The materials used for the production of jewellery labels can be distinguished by silver matt polyester film (PET), silver polyester film imitating brushed steel and white polyethylene (PE) film. The jewellery industry has specific dimensions that jewellery labels should have – these dimensions are 10 × 50 mm with narrowing.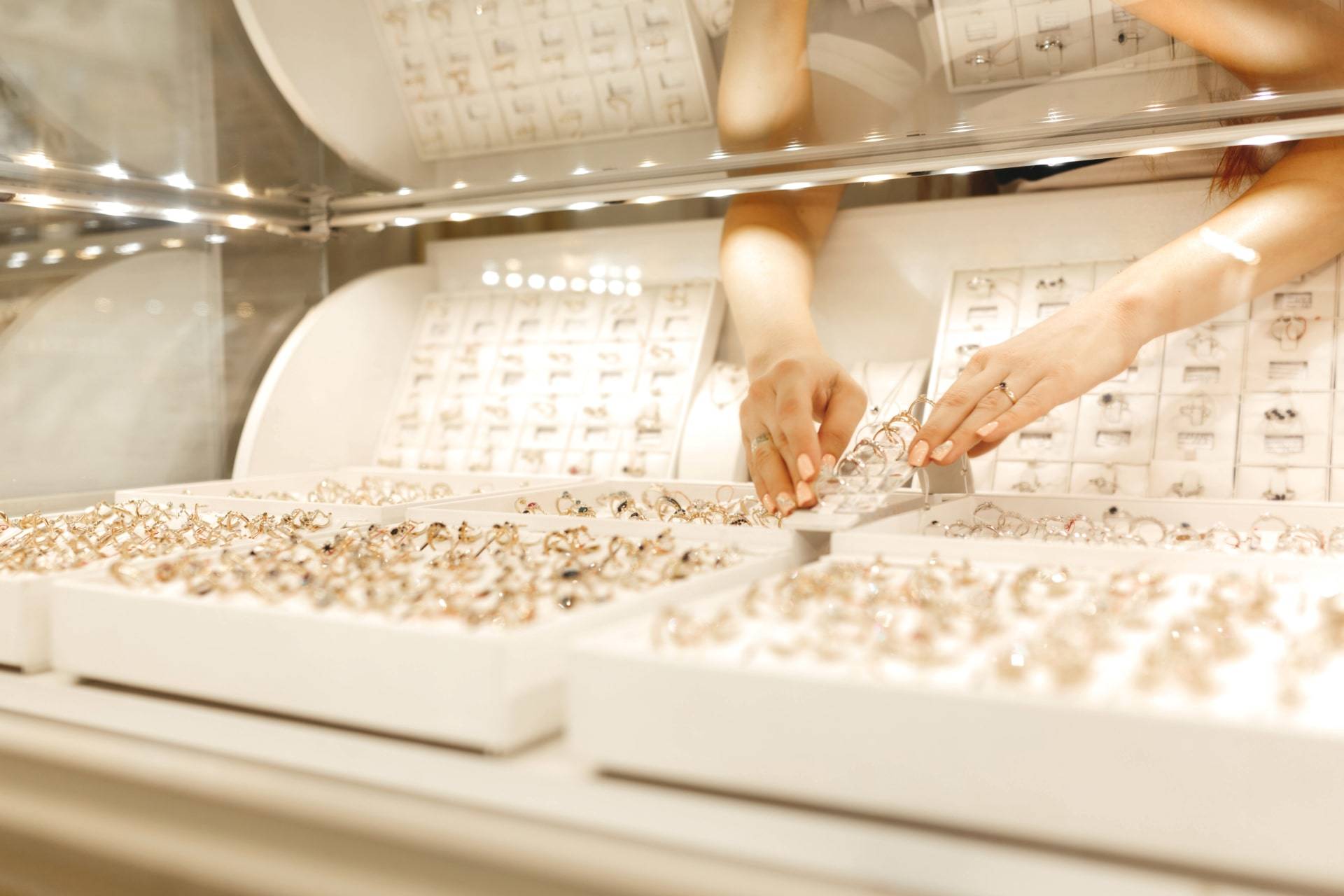 Characteristics of jewellery labels
These labels are primarily characterized by their small size to discreetly present the most important product information to the customer. The label should contain information about price, quality and type of material, as well as weight. In addition, this information is applied directly to the product (without leaving any traces of glue) or on a special tag.
A thermal or thermal transfer printer allows the entrepreneur to print labels in the workplace, which is an incredibly convenient. Jewellery labels can be both shiny and matte. On shiny tags you can write only with a foil pen or oil pen. However, to sign on the matte label, you only need to use a regular pen. Shiny tags can be divided into ready-made or with individual printing. A characteristic feature of matt labels is their pigment printing, while shiny labels are made using resin printing technology. It is worth noting that resin printing is fully resistant to abrasion.
How are labels for marking jewellery products made?
Labels are usually made of polypropylene so that the sticker is fully resistant to water or mechanical damage. Many printers available on the market create labels that are compatible with barcode scanners. When choosing a jewellery label printer, consider the stock. For example, office printers are extremely compact and print about 2,000 labels a day. Meanwhile, the circulation of industrial printers is almost 15,000 printed per day – the difference in volume is sky-high.
An intermediate product is a semi-industrial printer, which is also ideal for printing greater volumes. All printers intended for printing labels for jewellery marking should be characterized by stability, durability and simplicity in use. In addition to good quality, the printer should be used for the production of durable labels and proven materials. The minimum application temperature for jewellery labels is -23 degrees Celsius.
The durability of labels anticipated by producers is a year indoors. Usually, one roll is about 3000 labels. Labels with an overlap have a permanent adhesive layer that leaves no traces. The price of one roll is about PLN 150.00.
How to order a jewellery label?
The first step necessary to realize an order is to provide the customer with all parameters and information that, at his discretion, should appear on the jewellery label. Many customers appreciate the direct contact with the label maker, as the customer's vision of label designs may change at the production stage. Label makers should provide customers with a ready design and allow them to make initial adjustments.
Establishing a cost estimate is an extremely important element when ordering jewellery labels. Many companies guarantee delivery time up to one week. Jewellery labels are characterized by elegance and durability. They are designed to attract the customer's attention, while not obscuring the main element, which is jewellery.
Office
ul. Dziuplińska 2
55-220 Miłoszyce
Wrocław, Poland
Zebra Partner Connect (check the certificate)
Order now and test a free roll of transfer ribbon!