Colorful labels – learn about printing methods
Labels are carriers of information about a given product at every stage of its transport. What is more, do not forget about their artwork. It should positively influence the image of the product to attract as many customers as possible. For this reason, you should not limit yourself to standard black and white labels. Entrepreneurs should use colorful products in various shapes. Of course, the right choice depends largely on the specifics of the industry in which the company operates. Labels should not only be adated to the needs of individual customers, but also stand out from the competition. Attractive labels gain in importance during periods of increased sales, such as the holiday season, for example. Every company should ensure that its products are distinguished, to the possible extent. The main goal is to manage the increased demand in every possible way. One of them is to improve product attractiveness by means of a colored label.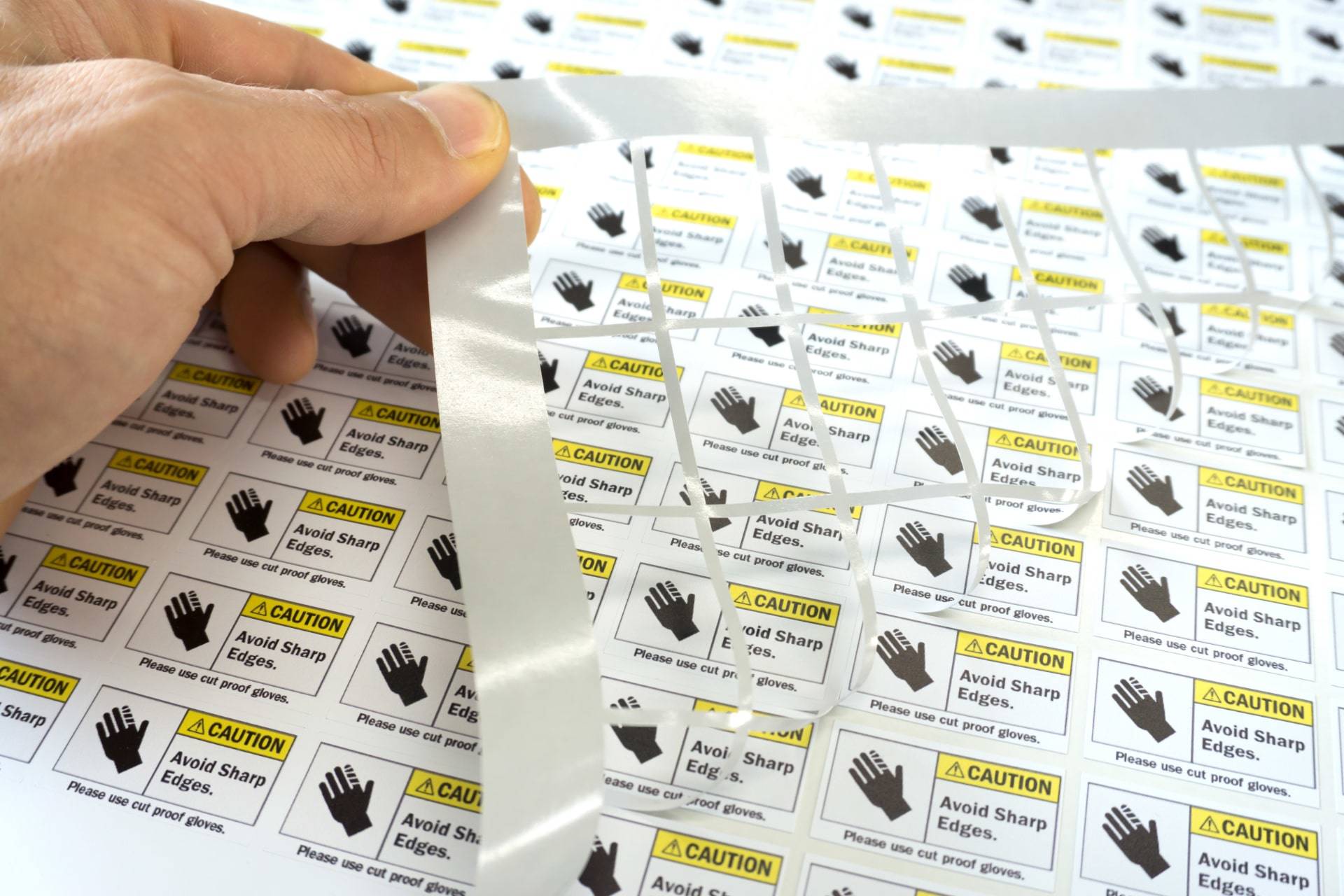 Commonly used printing methods
The so-called digital printing is very popular. The data contained in the digital file is transferred for printing. Appropriate printing machines and coloring agents are needed for this type of printing. The biggest advantage of this method is immediate printing. We are able to make low-volume series without any problems. What is more, we will not need to bear the high cost of dies. Digital printing also allows printing variable data. Especially, various graphics or texts. If necessary, our labels can be prepared on a roll. In turn, flexographic printing involves the use of flexible printing forms. They are usually made of rubber, polymer or similar materials. The universality of this method results from the possibility of printing various substrates.
You should opt for flexographic printing if you need to print rough surfaces. Colored labels can be prepared in sheets or on a roll. It all depends on the capabilities of printing machines that we have at our disposal. Companies that need a higher quality print than the one offered by the digital method often opt for offset printing. With its help it becomes possible to map even the smallest elements. If possible, it is best to choose this method when our order will be reproduced in hundreds or thousands of copies. Usually, our labels will be prepared in special sheets.
Why use colored labels?
Original-looking products attract the attention of customers who more often decide to buy them. Personalized labels are a great way to distinguish our goods from the competition. They can be used as part of an advertising campaign that will build brand awareness. The final goal is to increase sales.
Using personalized labels is a highly flexible solution that will be useful in many different situations. We can prepare such labels on our own. However, we need special printing devices in connection with a computer or tablet on which we will design our labels. The simplest step is to print advertising slogans in the form of colored labels that you can stick on our products.
Combined with the graphic variety of packaging, we can easily distinguish our goods. A much better solution is to commission this task to an experienced company that can offer a wide range of clean and colorful labels. Just specify the requirements and the company will do the design and print works. Depending on needs, we can order simple labels with a bar code or more original color models. Certainly, the use of colored labels is a valuable investment.
Office
ul. Dziuplińska 2
55-220 Miłoszyce
Wrocław, Poland
Zebra Partner Connect (check the certificate)
Order now and test a free roll of transfer ribbon!